Moon Maven | January Full Moon Ritual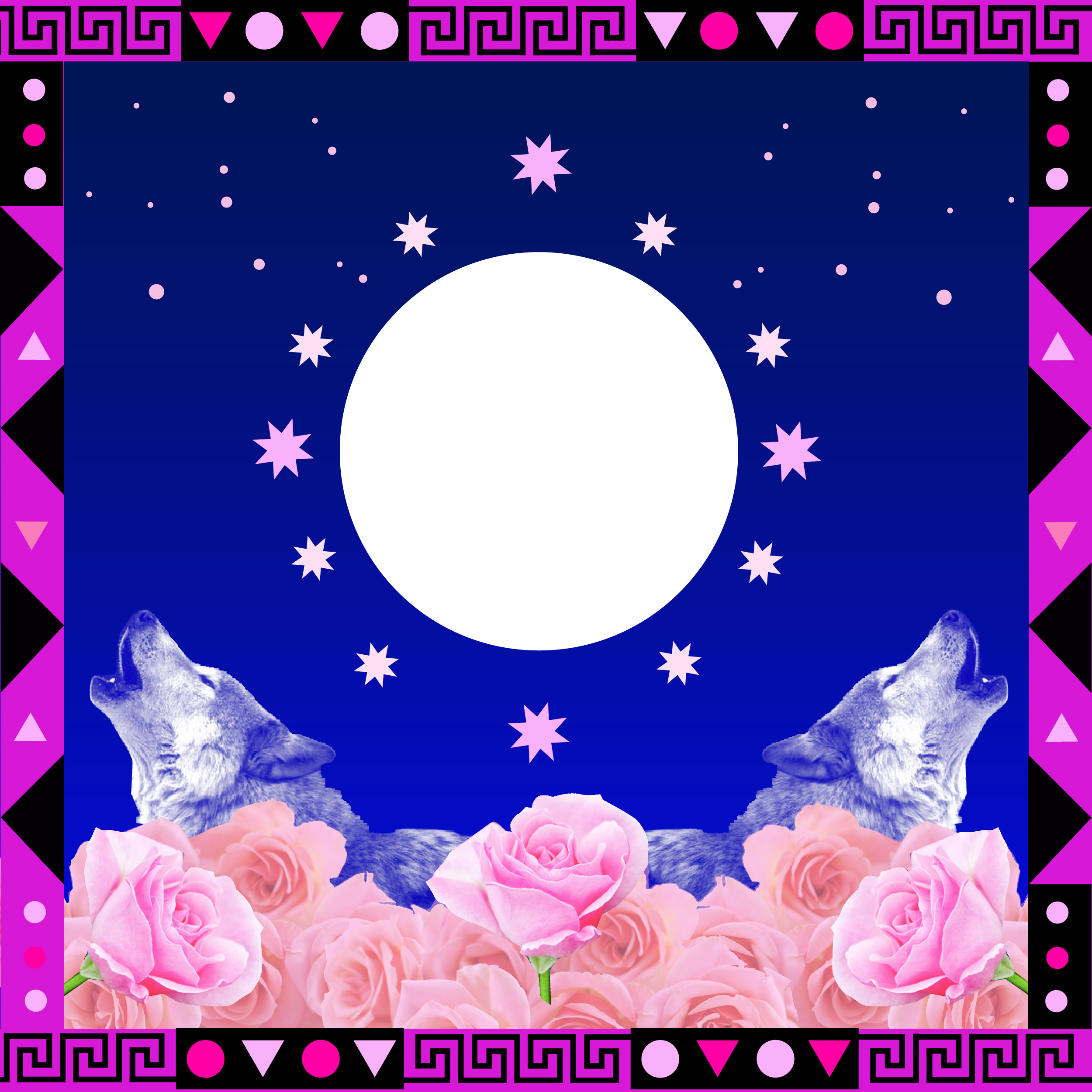 Full Moon Ritual adapted from Sarah's Many Moons Workbook.
Full Moon in Cancer     |     Thursday, January 12th, 3:34 am
"Love is the only flower that grows and blossoms without the aid of the seasons"
In the early hours of Thursday, January 12th, the Moon is Full in Cancer. Astrologically, our Sun is in Capricorn, which correlates to the Devil card in the Major Arcana. Sometimes Capricorn—correlating with status, ambition, and the world of structure—can also stand for the Father archetype. Ruled by Saturn, this influence can feel serious—like there's no escape until issues are faced, game plans are made, and better yet, work and progress are in process. The Full Moon in Cancer, who sometimes is a stand-in for the Mother archetype, asks us questions about who or what we tend to, and why. The High Priestess corresponds to Cancer in the Tarot. This Cancerian influence can potentially beg of us to examine and listen to our emotions. To put our heart out in center stage. Feelings can feel raw and come to the surface, crashing like the ocean through our body.
Many Native American peoples such as the Cherokee (predominately from the Southeastern United States) and the Cheyenne (from the Great Plains area) called this January Full Moon the "Cold Moon." The Choctaw called this moon the "Cooking Moon"; you might wish to spend this weekend cooking with and for friends and family.
The Wishram tribe, who lived on the banks of the Colombia river, called this month's moon "Her Cold Moon." According to the Farmer's Almanac this moon is called the Wolf Moon.
Thursday is ruled by Jupiter, planet of expansion, luck, and generosity. Spell work and manifestation around love relationships, creativity, and higher consciousness expanding and blooming would be favored here. Labors of love could be highlighted here. Issues around emotional labor could come up around this time. Do you give too much of your emotional work away? At what cost? How generous are you being with your heart? And to what end? Where does love factor into your work, your worth, and why?
At this time, I encourage you to buy yourself one single rose, or more, to work within your spell. Roses are an incredibly magickal and potent plant. Much has been written about wild roses' medicinal qualities: they can boost the immune system, help to treat depression, and even relieve menstrual cramps. Rosehip (which means the fruit of the rose, usually ripening in late summer/early autumn) is a very high source of vitamin C, as well as vitamins A, B, K, calcium, magnesium, and copper. Rosehip tea can help to reduce various inflammations.
In the Tarot, roses can symbolize beauty, sexuality, blooming. Depending on the color, this flower can refer to innocence, passion, friendship, or grief. Roses visually reference the chakras, those undulating energy source prisms we all have, whether we feel them or not. Roses are fantastic for love spells, and during this Full Moon, the suggestion is to cast a potent spell for self-love. For durable, long-standing love. Love that hangs by sturdy natural woven knots instead of duct tape and prayers. Love that acts as an anchor, not as an axe. The kind that allows us to make difficult decisions to forge ahead in our true self's path, to open up to forgiveness, to allow true love care and kindness inside, to say goodbye to toxic relationships (no matter how amazing or addictive they "feel," no matter how sexy they are) and to make available to us the work that is love. The work that is caring for others with no benefit to ourselves. The love that opens us up not keeps us separate. Allowing others to really see who you are, by way of your words, your output, your gifts.
In what areas are you hiding your light, hiding your love? In what ways is it time to let that love out, first and foremost to yourself?
The rose has a incredibly long herstory of being used in magick and ritual, with an elevated status. Cultivated roses' petals come in multiples of five. Five corresponds to the pentacle, the powerful symbol of magic. Some goddesses associated with the rose are Isis, Aphrodite/Venus, and Mary. The term "sub rosa" means "under the rose"; ancient peoples would hang roses in their meetings as a symbol of secrecy. This comes from the story in which Cupid gave the God of silence, Harpocrates, a rose to convince him to stay silent, so as not to betray the indiscretions of Venus. Roses would also be painted on the ceilings of banquet halls and meeting rooms, a visual reminder of loyalty.
In the traditional Rider-Waite-Colman-Smith Tarot, roses pop up in the card of the Empress, emblazoned on her gown. The Empress is ruled by Venus, that planet of love, fertility, creativity, art, decadence, beauty and harmony. Also with this card, I think of the archetype of the Mother, which corresponds to the Full Moon, and to the sign of Cancer. Pregnant with possibilities, ready to give. This season, how are you nurturing your heart? How can you bring more love for yourself into your daily life and practices, and integrate self-love into the larger choices?
Last, but certainly not least, I'd also like you to think about the last Moon in Cancer, which was a New Moon in July. What has transpired? What has yet to? Do you have more information about specific goals and dreams? How have those shifted? What must still change, for you to get there?
Tarot Spread Exercise:
Card 1: What does self-love look like for me at this time?
Card 2: How can I develop greater self-love?
Card 3: What is waiting for me as a result of this expansion and expression?