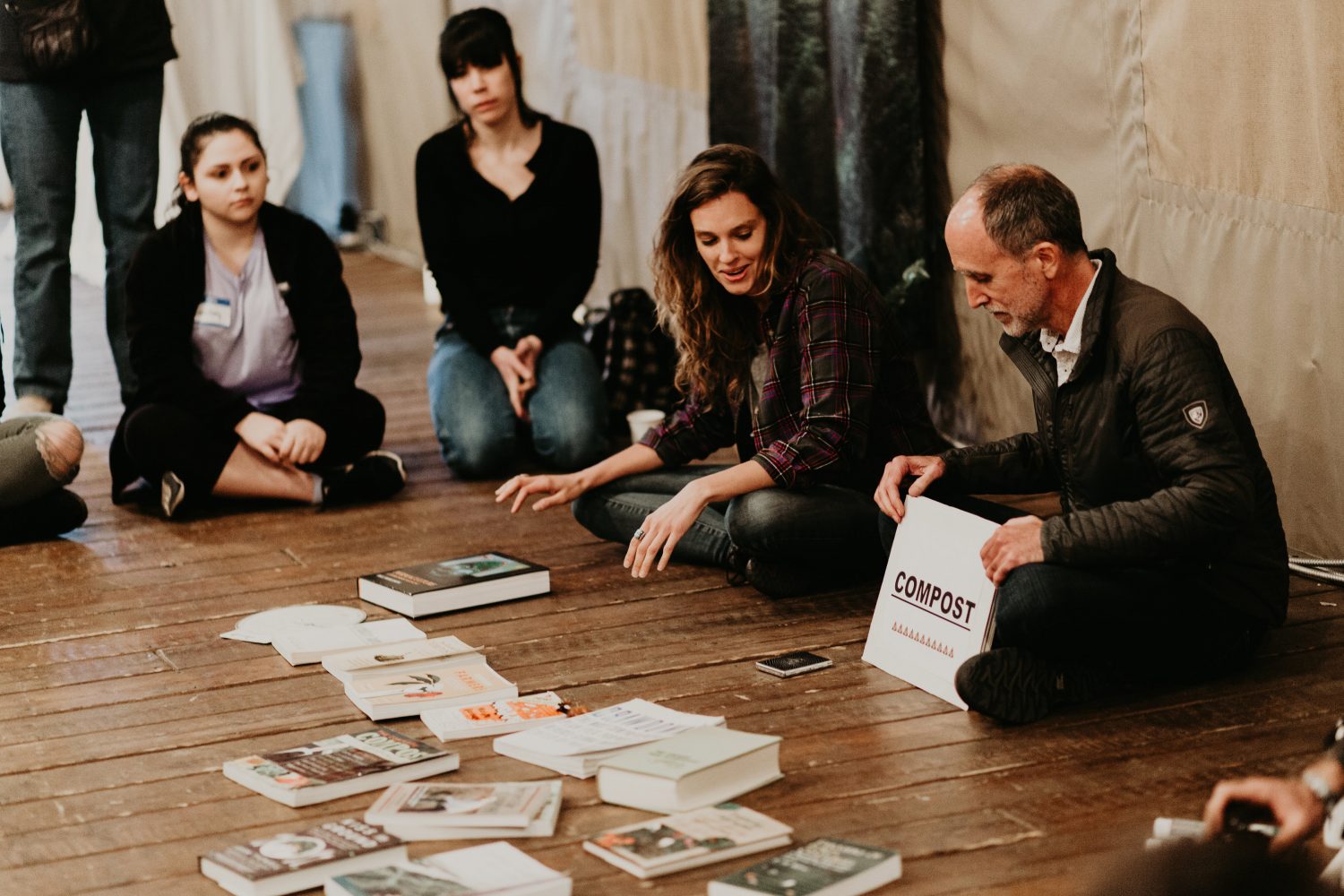 Reconnect. Return. Rewild.
A research-based psychological, anthropological, and story-centered resource for mind/body/spirit health, emphasizing conservation and therapeutic engagement with the natural world.
weREWILD is an organization focused on providing resources, enrichment programs, and retreats and workshops around themes of REWILDING – reconnecting to our most ancient, innate aspects of existence. REWILDING partially relies upon greater engagement in our communities and with the natural world, creating a cascade of thriving mind/body/spirit experiences.  Additionally, focusing on creativity and self-expression, story sharing, and tapping into the organismic intelligence and "felt" experience of our bodies rounds out this concept and therapeutic method.
To pay homage, we are partially born out of the international, community-driven organization Of The Wolves, founded by Lulu Brud Zsebe and co-led by Micha Thomas, and now led by and centered around the passion, healing practices, thesis research, and animal-, nature-, and group-based therapeutic experiences of Micha Thomas.
Story sharing provides fuel and sustenance for weREWILD – sharing stories with the intent to pass information, preserve tradition, and help abolish shame. We utilize stories to act as mirrors, inspiration, and a view into humanity. The research underpinning this organization is currently being used to develop a programmatic and accessible enhancement to different modes of therapy and healing to help address and alleviate depression, anxiety, isolation, and suicidal upturns. Focusing on REWILDING impacts individual health, the health of the community, and the health of the Earth.
For much more robust research and info about REWILDING, visit HERE, and to support our work through our subscription service visit HERE.
***Photo from Rewilding Retreat 2018, taken by Mari Trancoso***