The OTW Anger Series | Challenged Body, Liberated Mind | The Class by Taryn Toomey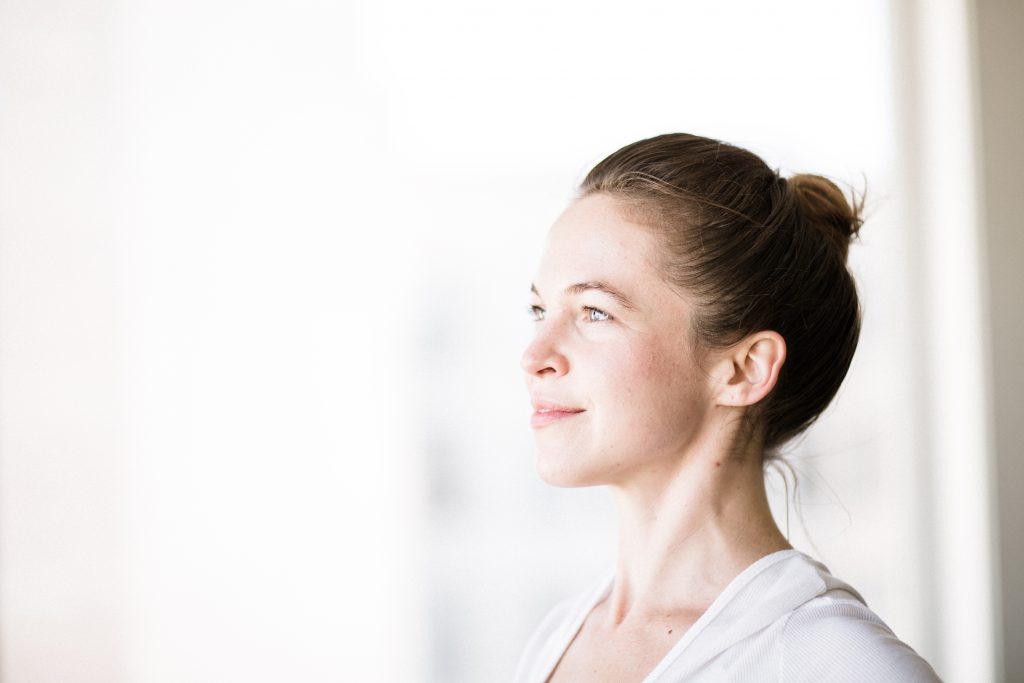 Last spring, when I was in New York for a short visit, I met up with two amazing women – one, Shanley Knox, who is now a contributor and long-distance friend of several years, and her best friend, who I did NOT meet through her but through a former roommate of mine. This is the beautiful swirl of interconnectedness of life when you're receptive to it. We were talking about the somewhat unpopular full embrace of trauma, grief and some of its rawer offshoots – by women but really society in general (breaking things, irrational screaming, and the like). Shanley told me about one of the most cathartic workout regimens she was now proudly an active follower of – The Class by Taryn Toomey. She explained that in this class you yell, you sweat profusely, you release – the latter is the ultimate goal. In the wake of losing her father at a young age, she could not say enough good things about how The Class aided her in the embrace of and subsequent -even if temporary – liberation from trauma. When I got back to Los Angeles, I told Lulu about it, as they had just began teaching The Class on the West Coast. The following is over seven months in the making, and one of the first stories we earmarked as crucial to our Anger Series. The Class may not be available in your area just yet, but its principles are accessible and the forthcoming online workouts soon will be, too.
Natalie Kuhn is the lead teacher here in Los Angeles and also the Executive Director of The Class by Taryn Toomey. Natalie grew up in a household that was steeped in philosophy and healing, with a Jungian analyst and a doctor among her immediate family. But her first love was theater. This love led her from Los Angeles to NYU's Tisch School of the Arts. Her draw toward live performance — specifically physical theater methods like Suzuki, Viewpoints, Grotowski and committed impulse — was about affecting change on groups of people through movement and storytelling. Natalie has toured the world as a dancer for David Byrne and the Yeah Yeah Yeahs. Her synchronistic collision with Taryn happened to take place six months before a life-shattering loss in Natalie's family. Through her work in the class, she has been able to strengthen her own ability to move through trauma and, in turn, help others heal. Natalie's command of a class is binary – she's the invigorating leader and fellow classmate in the sweaty trenches with the students. If you find yourself in LA or live here, do check the schedule to see when you can get a quality release with Natalie.
---
In a nutshell, what is The Class by Taryn Toomey? What are the primary pillars of the technique?
The Class by Taryn Toomey is a cathartic movement experience. Through repetitive calisthenics and plyometrics (exercises in which muscles exert maximum force in short intervals of time to increase power, speed and strength), participants challenge the body to engage the mind. With guided instruction and carefully curated music, this class invites students to witness their resistance to discomfort. The result is really an expansive, heart-opening, body-strengthening release. It challenges and enlightens you while building an incredibly strong, lean, resilient body. 
Can you expand on this: "emotional fitness experience" that is native language to The Class?
The body stores not just our muscle memory but ​also ​our emotional muscle memory. Our stresses, our traumas, our joys, our exaltations. ​In The Class​, we work the body from the ground up in order to witness ​our reaction to intensity. Th​at​ learned response, that thought pattern, is not new. As we uncover the deeper reaction that lies beyond initial resistance, emotions tend to bubble up and fluidly move through.​ ​T​he result is not only a lean​, ​strong body​, ​but a clear​, ​full heart.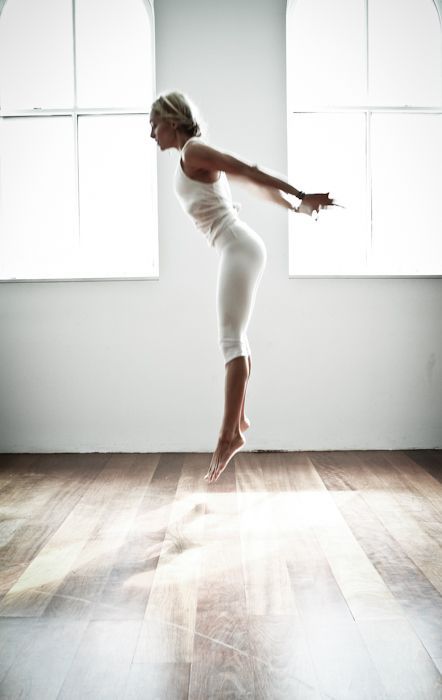 What are some of the ways your background prepared you for instructing The Class by Taryn Toomey?
In some ways, I think I've been preparing all my life and will continue to learn to teach and teach to learn. My family is steeped in psychology; my father majored in psychology before becoming a doctor, my sister is a Jungian analyst, my mother was dedicated to Jungian analysis, and many of my extended family members are healers in one way or another. I became an actor specializing in storytelling and emotion expressed through movement before becoming a dancer for bands. I think the work I did to get under the psychology of the characters I was playing as well as using movement as expression was excellent practice for what would ​​transform into ​teaching​ The Class. 
How did you connect with Taryn Toomey, the founder?
At the time, ​I was working for ​​Lululemon, and Taryn was a regular. One of my colleagues, Emily Carpio, insisted that I try her class that she was holding in the gym of her building. You drop​ped​ $20 in her daughters' ​"​trick or treat​"​ bag, and the money would be donated to her mentor's orphanage in Peru. Taryn and I hit it off immediately, and one thing led to another: I presented her with a work-study play to become one of her first teachers. I then helped produce her first retreat, and now I serve as the Executive Director for the company and​ as a​ Lead Instructor. I thank my lucky stars for that kismet summer where the universe introduced me to Ms. TT. She and the work of The Class have utterly changed my life. 
How is the auditory element important? How do we "release" through making sounds?
When we use our voice during times of tension or intensity, it can have a truly cathartic effect. Just as running, jumping, dancing etc. can provide stress release, so too can making sound. For students in The Class, we use sound along with breath to create release when we feel emotional weight begin to build. We practice communicating and releasing the tension right in the middle of the intensity. And as a woman, I find it a wonderful practice for breaking through the fear of speaking up and being heard. 
If someone were to ask you if The Class by Taryn Toomey is an exercise class or a movement or both how would you respond?
The Class is an empowering movement that uses exercise to relieve emotional and physical weight. We certainly do get stronger and break a sweat, but what we are after is the release of stresses, toxic thought patterns, and stagnant energy. Short answer: Both! 
For those that don't have The Class by Taryn Toomey in their area, what are some of the elements they can include in their current workouts?
Later this year, we will be able to offer streaming of The Class. Until then, Taryn provides movement and wellness tips via The Class instagram, and they are a great addition to anyone's routine. Pumping up the music and ​moving while ​using breath along with voice is a powerful way to delve deeper into one's self. Additionally, we have a seasonal ​cleanse ​program called The Layer, which serves as a physical and emotional rejuvenation program ​for participants all over the country.
Photos by Daniel Duane Photography and Jaimie Baird Photography