Announcing Rewilding 2020 & Open Registration: A weREWILD & Wolf Tribe Retreat
Download full Rewilding 2020 brochure HERE.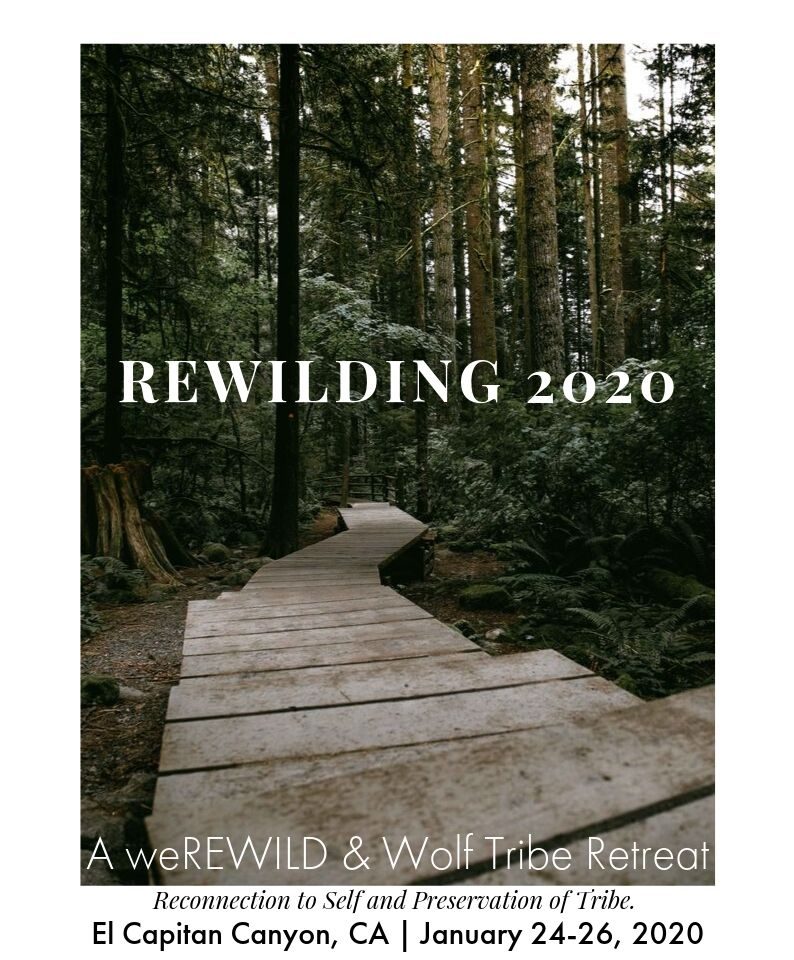 Registration is now open, everyone! I am thrilled to release more robust news of Rewilding 2020: Reconnection to Self and Preservation of Tribe, in partnership with cultural anthropologist Philip Folsom – culture development expert, veteran, and CEO of Wolf Tribe, a division of Philip Folsom Programs – and his wife, business partner, and experiential leadership expert Tanya Folsom. 
We've invited Kiss the Ground, an organization inspiring participation in global regeneration starting with soil, to join us, as well as Guayaki, the global Yerba Mate company with a big vision for sustainability and ritual, Bonterra, an organic and biodynamic winery, and more to be announced very very soon.
Below you will find all major details that are announced thus far, above you can download all of this as a brochure, and HERE you can reserve your spot! As noted in the information below, you can email hello@werewild.co if you have any questions.