Hats Off | Special Thanks to our REWILDING Sponsors
Gift bags are a nice gesture but can occasionally be filled with disposable goodies, no? We thought about this conundrum before putting together our very own, stuffed to the brim with goodies which are sustainably crafted and inspired by nature – from small businesses, mission-based companies and B-Corps to which we hoped to introduce our Wolf Pack. We are very fortunate to work with some really incredible brands at Of The Wolves regularly, and we're so grateful to the following for sponsoring our first ever REWILDING Retreat. We simply couldn't have done it without you! In an effort to share the love from our REWILDING weekend, we're going to be giving away a remaining gift bag
(valued at $500)
to one lucky reader and newsletter subscriber! If you aren't already signed up for our newsletter, what are you waiting for?! Tuesday we will be randomly selecting one of our readers for this GIVEAWAY of gift bag swag!

Seaweed Bath Co.
The Seaweed Bath Co. uses sustainably harvested seaweed from our earth's ocean to formulate their incredible line of skin and hair products. From lotions and detoxifying scrubs to shampoos and hydrating sheet masks – this company has you covered. They can be found online at local health food stores and now in the aisles of TARGET, so now there's no excuse for not slathering yourself in seaweed.
seaweedbathco.com + @theseaweedbathco

Coola Suncare
Coola is the sun protector you always want around. Coola helps you soak up Vitamin D from the sun, but, you know, be safe about it and protect yourself at the same time. Coola takes care of you – from its 70%+ organic ingredients, to its cruelty-free badge of honor, and its ultra-hydrating formula rich with nutrients and antioxidants free of parabens, paba, and phthalates (you know all those things a friend would never put on your skin). From their classic sunscreens to their new makeup primers and sunless tanning mists, we couldn't love this brand more.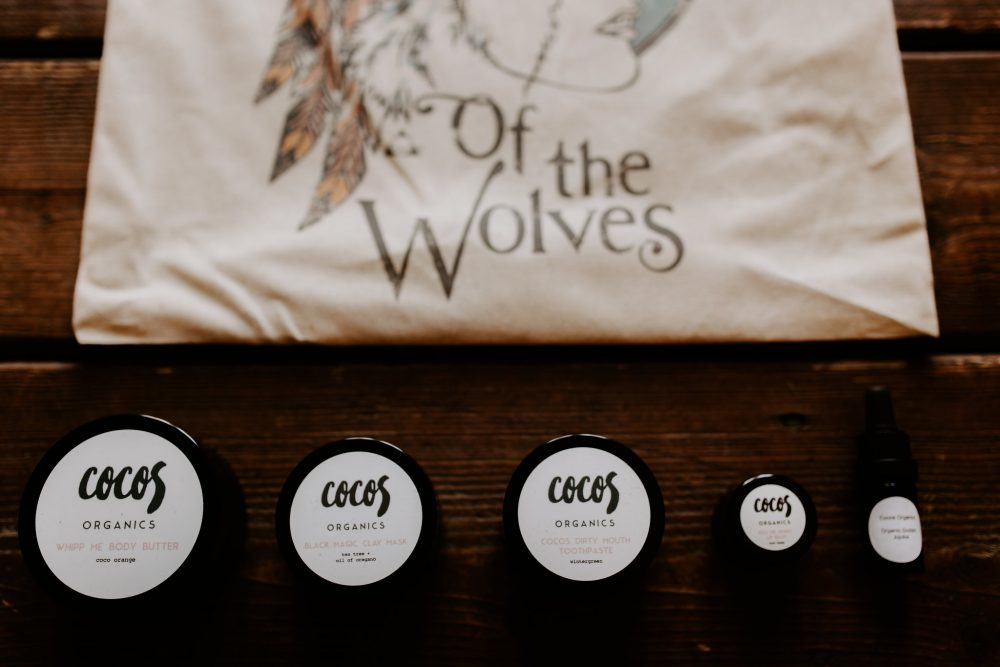 Cocos Organics
Cocos is a favorite Friday night friend – an activated charcoal mask, exfoliating coffee scrub, and a little whipped body butter, a bubble bath and a glass of wine. We don't want for much more. Cocos is made with the conscious consumer (and the environment) in mind: hand-crafted in small batches with 100% organic, raw and extra-virgin, cold-pressed ingredients for optimum vitality, packaged and stored in glass for the benefit of you and your precious skin.
cocos-organics.com + @cocosorganics

Pom Pom at Home
Wrapped in the loving embrace of luxurious linen bedding, underneath the California night sky. Yes please! Fair-trade factories. Yes please! Fair-wages. Yes please! Why linen? Linen, which comes from the flax plant and – unlike its commonly used cousin cotton – is a much more environmentally friendly fiber, due to the amount of water required to grow it and the lack of fertilizers used in its production. While Pom Pom still uses cotton fiber products in its line, it relies on sustainable sources with high integrity and strict environmental standards. For a fiber that you wrap yourself in (hopefully) 8 hours a night, it's best that you know what it is you're wrapping yourself in. Pom Pom sources all materials from a sustainable, ethical, moral and conscious place, and that is always Wolf Pack approved.
pompomathome.com + @pompomathome

Electric & Rose
After eight hours of sitting in a chair, the body craves movement. We are so grateful to our friends over at Electric & Rose, who sponsored our Saturday morning 7:30 am yoga class with the luminous Krystina Holbrook, allowing all attendees to stretch their bodies before another long day of expanding their minds. Electric & Rose is manufactured in DTLA and named after two iconic streets in Venice, CA. Founders, Erin and Eric, are inspired by adventure and authenticity.
electricandrose.com + @electricandrose

And to all of these other incredible brands who made our gift bags or weekend complete!