Turkish Delights | A Chat with Ceren of OddBird Company
You could say my reverence for textiles began, or rather was instilled, at a young age. My parents collected a few beautiful Turkish rugs, and it didn't take long for the holy fear of eating, drinking or breathing on or anywhere near them to teach me how precious good textiles really are. What can I say? I am more and more my Mother every day. In my work with Sanctuary Maker, textiles are always one of the first elements that I call upon to change a space. Their textures and colors instantly warm up an environment that may have felt stale and stagnant before their presence.
As a storyteller, I love textiles for their rich history–from the old natural ways of dyeing cloth and string to create rich colors –to the hands that labored for years to paint a picture in the form of a rug or a pillow or a wall tapestry. Textiles and rugs could read like a book–each one specific to a region's way of weaving or the colors and materials that were available to them.
When I was introduced to OddBird and Ceren's work, it was instant love. From the elegant lines and natural fabrics of the dresses, to the beautiful pillows and robes, Lee works hard to implement sustainable methods in every element of OddBird. I was lucky enough to steal the busy Momma away from her full life on her ranch in Denton, Texas for an interview. Take a peek inside of the world of OddBird below.
---
You obviously have a profound connection to Turkey, as your goods are focused on Turkish textiles. What is it about Turkey that compels you?
Well, I am a Turkish girl born in Izmir, Turkey, and raised in on the coast of Australia. Turkish is my first language, and when I say 'home' I'm usually referring to Turkey. However, I spent most of my teenage years ardently rebelling against my culture, trying to break what I thought were the shackles of being 'raised by immigrant parents'. It took a maturity and a worldly perspective to look at my culture with the deep admiration I have now. It's been really nice to feel so connected to a culture that I spent so many of my younger years taking for granted. It's such a rich culture, and I became drawn to wanting to share that culture and its amazing work ethic with the Western world.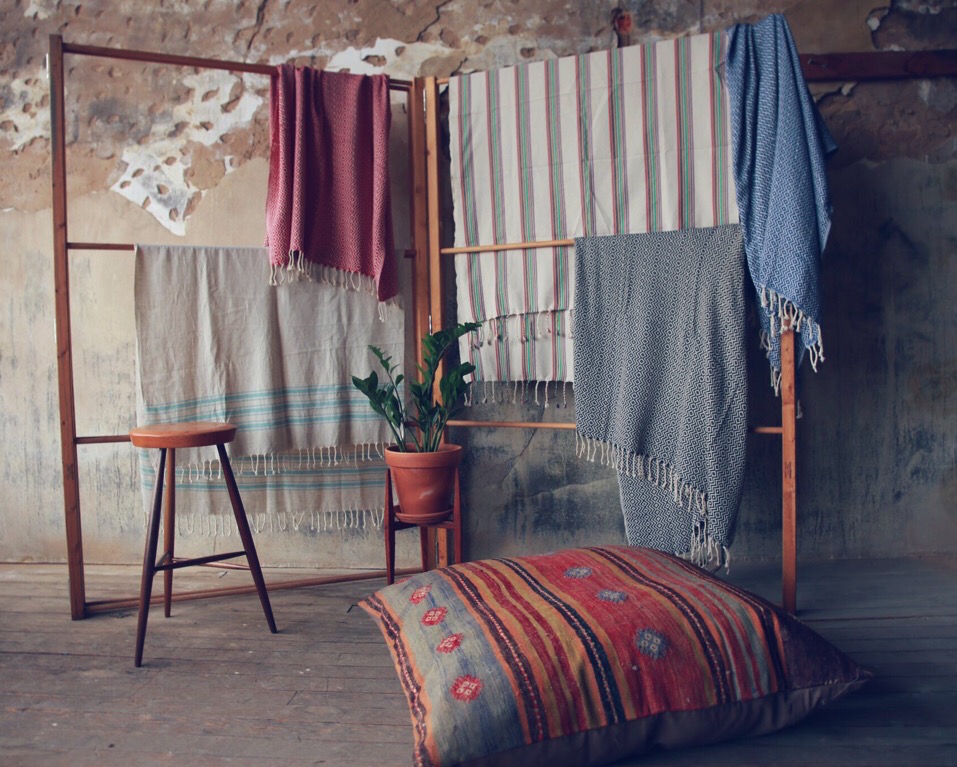 How did the idea for OddBird come about? Did it start out as pillows and expand into clothing or did it all sort of come about at the same time?
In 2014, I went home for the summer and put my daughter in kindergarten to introduce her to the language and culture. It turned into four months of me scouring markets and traveling up the coast with my son, in a baby bjorn, and my crazy Turkish father– meeting textile weavers, visiting rug galleries, jewelry makers and picking up whatever bits and pieces in markets that struck a chord.
The first items I focused on were the handwoven towels and then the pillows. The dresses came into the mix after I started exploring textiles further, and now we are moving on to designing our own range of staple clothing pieces made from our Turkish towels – so we can truly say that each item is hand-made from start to finish. Even the fabrics that we use!
The focus of OddBird is also turning towards working with boutique hotels and helping them add our handmade pieces to their rooms and their retail spaces, for which we are currently shooting a look-book.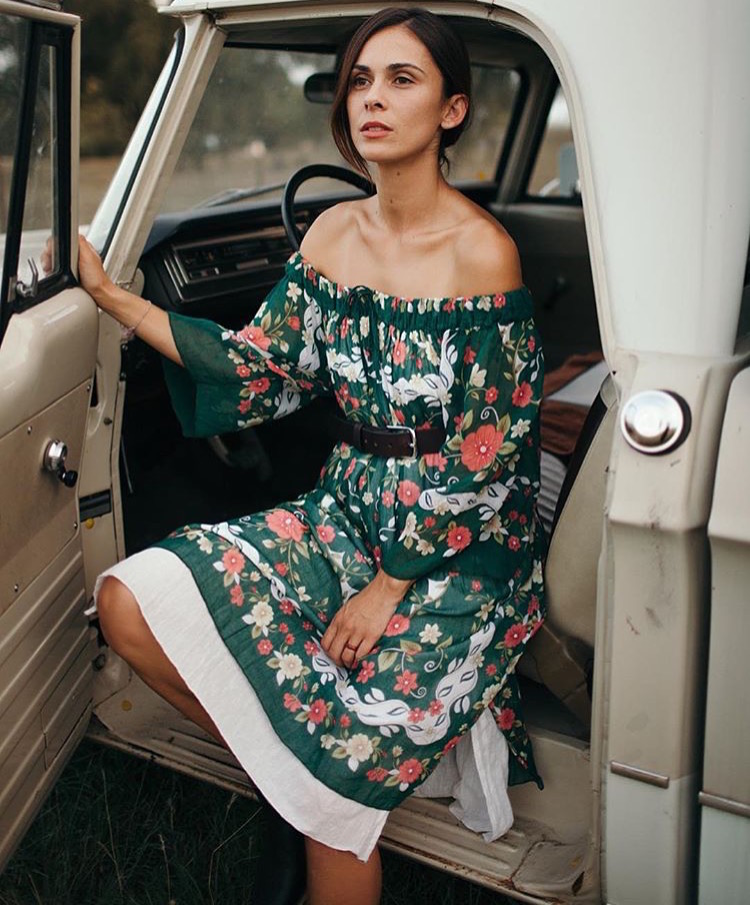 In five adjectives how would you describe the essence that your brand evokes:
I think the essential understanding of the brand falls into these 5 concepts:
Original + Timeless + Purposeful + Ethical + Functional
Can you please explain what exactly Kilim is? It appears a lot these days, and I would love to know how you would describe it.
Kilim is a flat-woven rug that is done on a loom through traditional weaving methods, as opposed to heavy pile rugs such as the Oushak rugs or the Moroccan hand-knotted rugs. On our website they will be specifically labeled so that you can see the difference!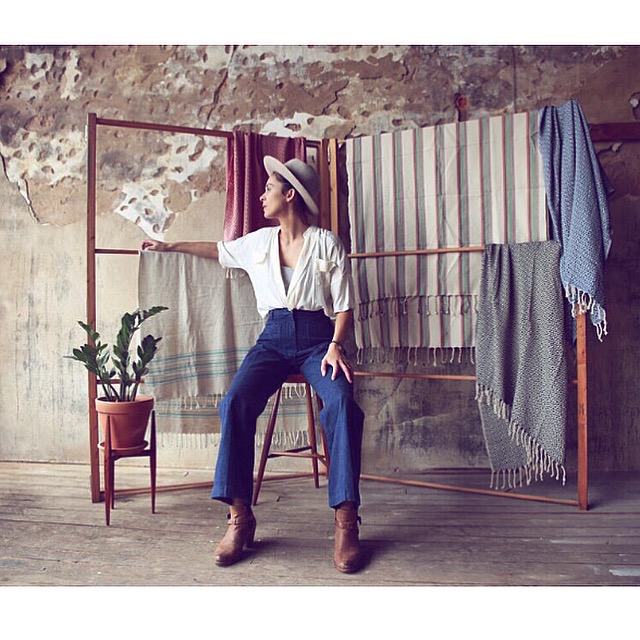 I am very passionate about the slow-fashion industry, as there is such a staggering amount of waste produced by fast fashion. I know that we both share that sentiment. How does your company focus on slowing down and sourcing ethically made and sustainable materials in a world that demands FASTER and MORE.
Okay, so this is the foundation that our company is built on, so this mama has a lot to say about this! We are so blessed to work with three families of weavers in Turkey that have been working in this industry for generations. They are small manufacturers that work on traditional semi-automatic looms and can only make a fraction of what factories can make.
Each tassel on our towels is knotted by hand, giving ladies in the towns work from home. Each loom will only make at most 100 towels a week.Whereas, a factory can churn out thousands. The difference in the finished product is worlds apart. Even the Turkish friends I have in the States buy my textiles because they themselves have never seen the quality and design that we offer. We use raw cotton and linen for our towels, and we believe that the integrity of the product and taking your time will ensure quality that brings people back to you. Our rugs are all vintage and come with a Certificate of Origin. Our pillows are made from damaged rugs that cannot be used as floor coverings and are salvaged into smaller pieces so there is never any waste.
Our dresses are made by one company that focuses specifically on making dresses from 'Buldan cloth', which is a traditional Turkish cloth that is 100 percent cotton. We ONLY use natural fibers in ALL of our products so that if anything is ever discarded it will be biodegradable. Our price points represent what we feel is one of our biggest strengths as a company: FAIRNESS. We believe that if we offer a product at a fair price we will allow people to buy more, so we may in turn purchase more from our artisans in Turkey.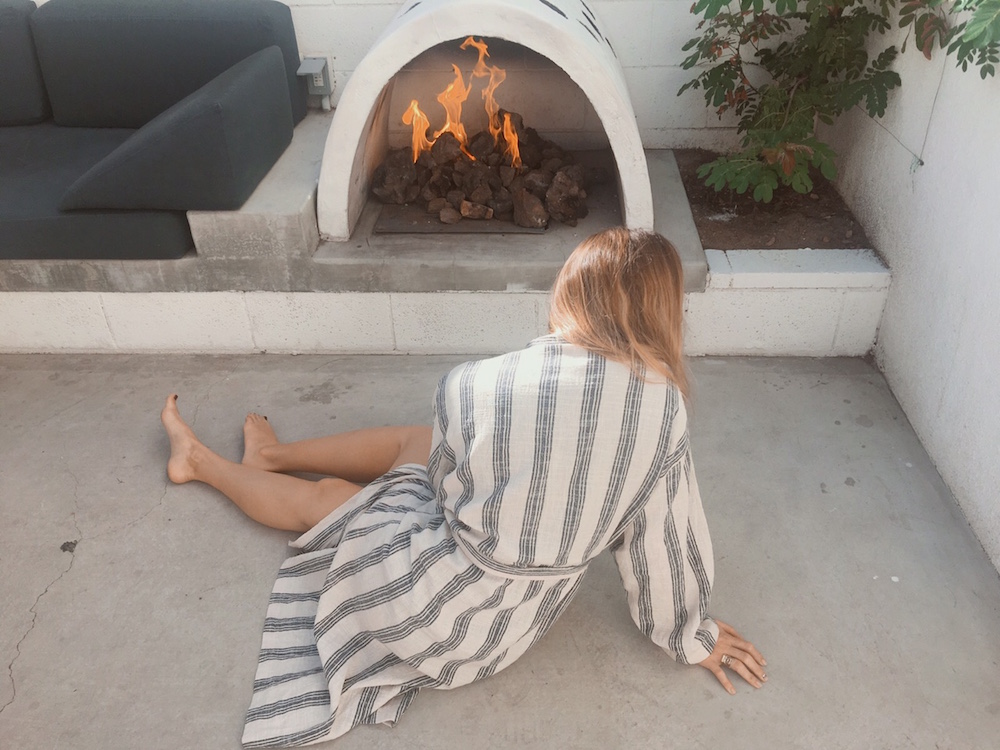 We can support THEIR families and OUR OWN families and the families who purchase FROM US. We see far too often the phrase 'ethically made' being thrown around on items that are overpriced. That, in our opinion, isn't ethical. The artisans making the items do not get paid any more for making it, but the western seller makes double what they should. Fairness is a big focus for us.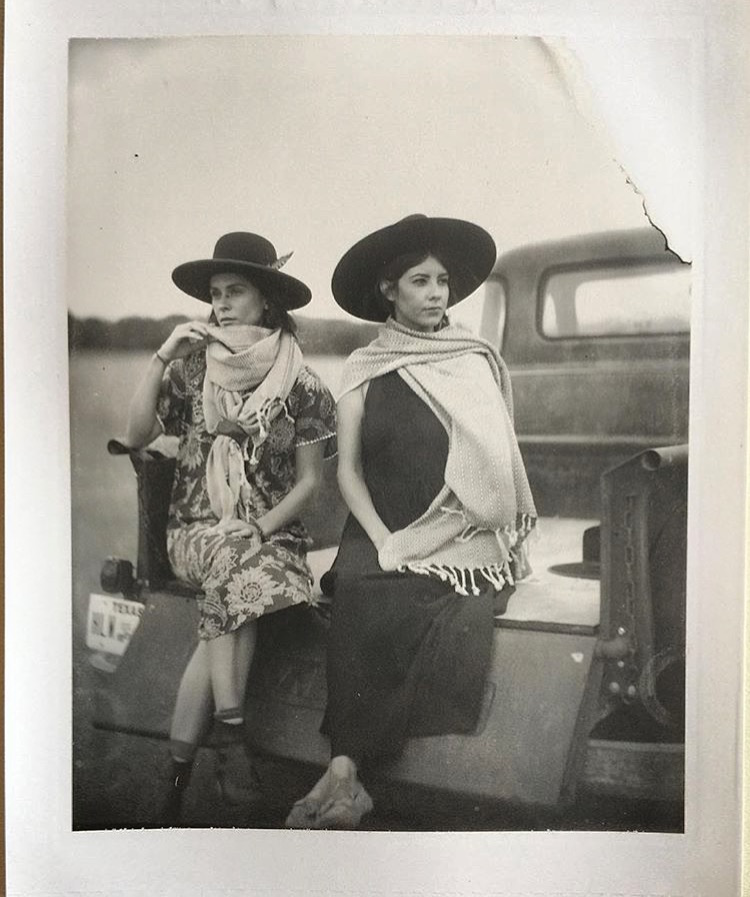 What does a normal day look like in Ceren's world? Where do you spend most of your time — at your Texas ranch, Australia, Turkey?
We have started home-schooling our two little ones this year, and so our days will start with school work, art and then exploration. In our town in Texas we have many amazing women who home-school and believe in slow, purposeful lives shared with their children. We have been so inspired by that. That's why we wanted give it a go this year.
I have an amazing assistant who helps with OddBird and with the kids, so we will usually spend a couple hours doing our mail-outs and administration work for OddBird and then it's dealing with my Turkish weavers via email and text.The afternoon is for cooking, being with my family, playing guitar and recording bits and pieces of music on my computer. Living in Denton also means we have such an amazing community of friends that we see as much as possible. Everyone is doing so many interesting things! But on the steady, I will go back to Turkey once a year while my father helps me when I'm in the States.
Between being a Momma, running a small business and being a bit of a traveler, how do you carve out time for yourself? What, if any, rituals do you have for a bit of self-care?
My faith is very important to me, so I pray and I read. I practice transcendental meditation. I love to macrame with my daughter, sing and play guitar. I do Pilates and yoga, and I drink a cup of coffee in the morning and a glass of wine at night. That's my day in a whole. That's what keeps me relatively sane!
---
OddBird will be at the Rosebowl Flea Market in Pasadena from September-December and will be throwing parties throughout the holiday season (including one on December 3 at our very own Of the Wolves Studio),  so join the email list on their website for more info!