November Bibliotherapy with Lulu Brud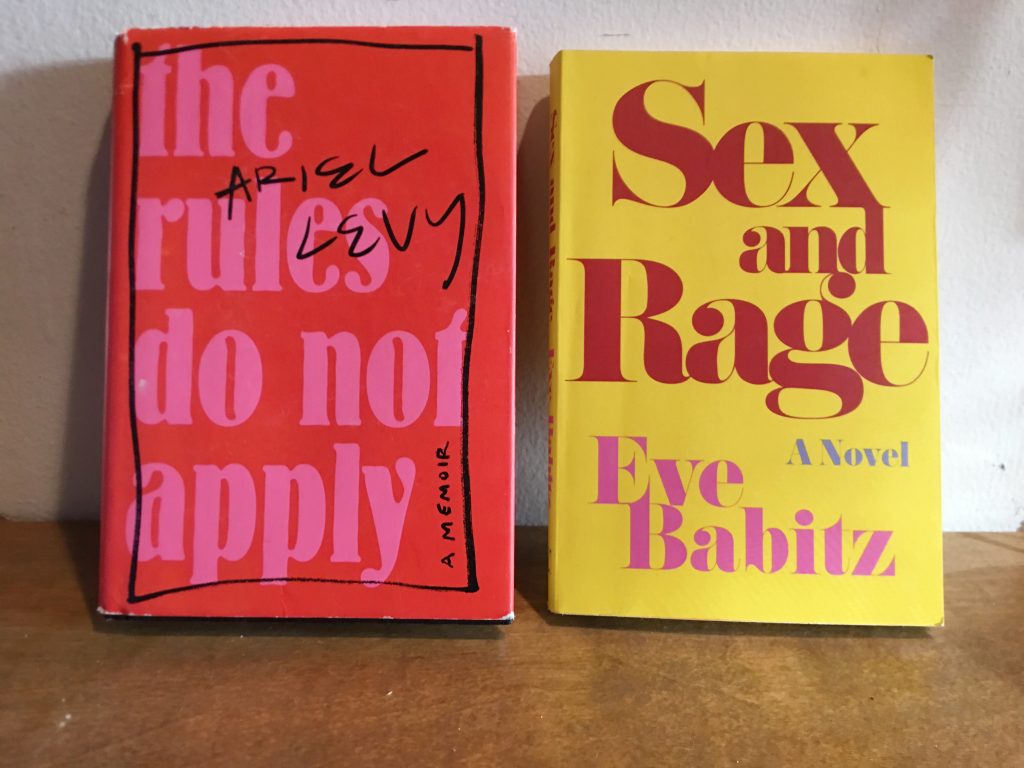 As the sun has been ducking out of the sky earlier and earlier, my desire to curl up under a cozy blanket with good books has been increasingly more present. I devoured both of these books in two days and barely came up for air in between them. With the holidays rapidly approaching, mounting social obligations and gatherings and rushing about will try to pull you out of your house, but these books will give you a good excuse to stay home, curled up on your couch.
"The Rules Do Not Apply: A Memoir"by Ariel Levy
This book ripped my heart out of my chest, smashed it into the floor and then somehow reassembled it in a new heart-shaped form back in my body. Levy writes about her losses in a way that swallowed me whole, so viscerally and so perfectly.  Perhaps it was not the best book to read while I am still sitting in the thin membrane of my own loss. However, maybe the antidote in the case of grief is taking more of the poison – someone else's, perhaps – and allowing yourself to be split open and your grief wrung out by the shared human experience.
SUMMARY: All her life, Ariel Levy was told that she was too fervent, too forceful, too much. As a young woman, she decided that becoming a writer would perfectly channel her strength and desire. She would be a professional explorer — "the kind of woman who is free to do whatever she chooses." Levy moved to Manhattan to pursue her dream, and spent years of adventure, traveling all over the world writing stories about unconventional heroines, following their fearless examples in her own life. But when she experiences unthinkable heartbreak, Levy is forced to surrender her illusion of control. In telling her story, Levy has captured a portrait of our time, of the shifting forces in American culture, of what has changed and what has remained. And of how to begin again.
"Sex & Rage" by Eve Babitz
I'm a sucker for a good book cover, and the re-issue of this Babitz classic definitely caught my eye on the shelf of my local book store. Having spent the bulk of my "growing up into an adult" years in Los Angeles, this book was a wonderful exploration of the city that existed here before me. The way Babitz paints her world is so vividly alive, from the people that inhabit them to the oceans that exist therein.
SUMMARY: The popular rediscovery of Eve Babitz continues with this very special reissue of her novel, originally published in 1979, about a dreamy young girl moving between the planets of Los Angeles and New York City. We first meet Jacaranda in Los Angeles. She's a beach bum, a part-time painter of surfboards, sun-kissed and beautiful. Jacaranda has an on-again, off-again relationship with a married man and glitters among the city's pretty creatures, blithely drinking White Ladies with any number of tycoons, unattached and unworried in the pleasurable mania of California. Yet she lacks a purpose―so at twenty-eight, jobless, she moves to New York to start a new life and career, eager to make it big in the world of New York City. Sex and Rage delights in its sensuous, dreamlike narrative and its spontaneous embrace of fate, and work, and of certain meetings and chances. Jacaranda moves beyond the tango of sex and rage into the open challenge of a defined and more fulfilling expressive life. Sex and Rage further solidifies Eve Babitz's place as a singularly important voice in Los Angeles literature―haunting, alluring, and alive.