REWILDING Speakers + Partners Announced

We're so excited to present REWILDING, a series of human being retreats – multi-dimensional experiences for anyone and everyone (over 21 and yes, co-ed). This has been a dream of ours for so long this almost doesn't seem real. But it is, because we believe we all crave experiences of this depth. Starting in Santa Barbara January 26-28, our first retreat will be held in an intimate and rustic setting on a private, 300-acre resort just minutes from the ocean and nestled amongst the trees. Following, our first round of speakers, partners and content are finally revealed! This is in partnership with Cabin Love, the incredibly popular cabin candy Instagram account, sustainable lifestyle promoter and our dear friend.
You might get your feet moving during the "No Prob-Llama," hiking and feeding or "Follow Our Footsteps," guided treks; you'll calm your mind during a "Mind, Meet Meditating" session and ignite it participating in the "Activism Is Not a 4-Letter Word", "Time Out for Trauma", and "21st Century 'Feminine Mystique'" candid discussions with well-known activists, entrepreneurs and organizations. You'll undeniably be delighted, supported and loved on all weekend. There will be an Of The Wolves general store, goodie bags for every participant, biking, swimming, yoga and more! The costs includes accommodations for the entire weekend as well as meals.
Registration is now open via our website HERE, and STORE, and you can email howlinevents@ofthewolves.com with any questions. Registration unofficially closes NOVEMBER 22. There will be some spots available after that date, but they'll be dwindling quickly after that.
Love,
Lulu & Micha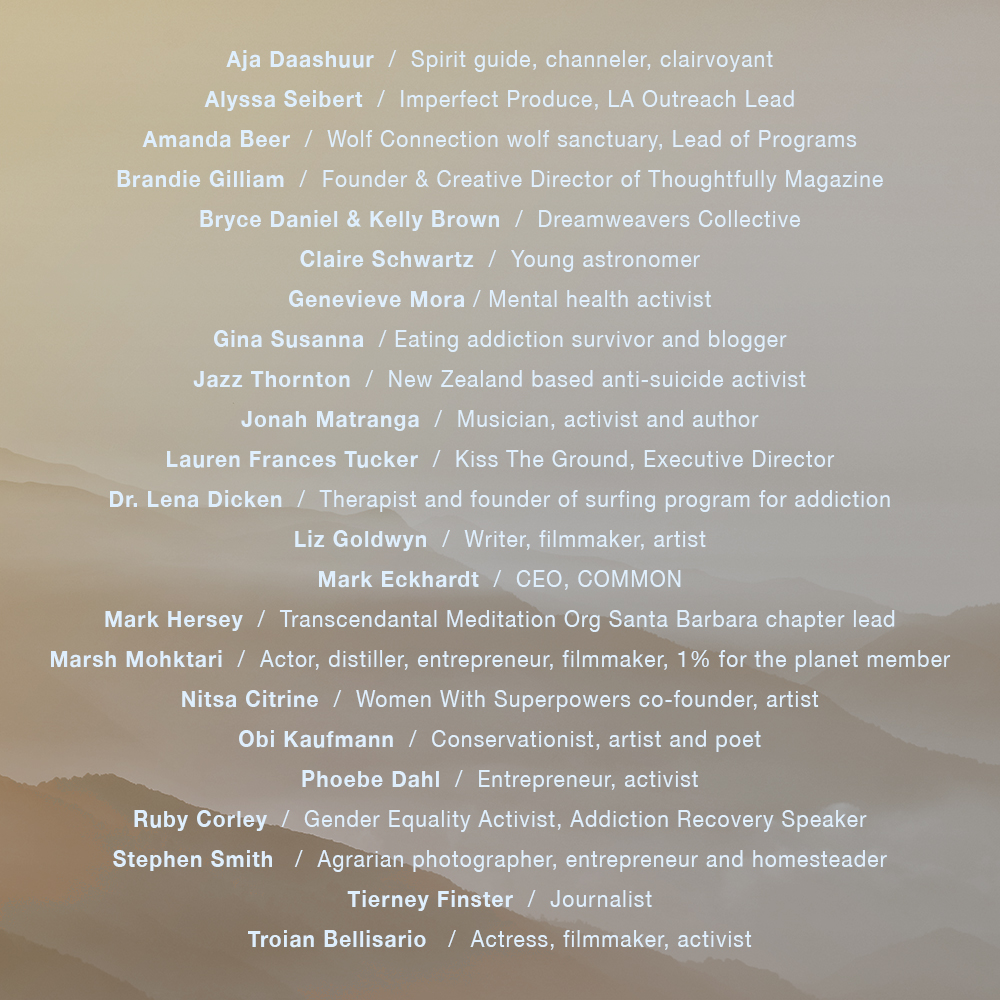 Aja Daashuur // Aja Daashuur is a certified Transformational Life Coach (LPI), Spirit Guide Medium, Akashic Records Reader, Clairvoyant, and founder of SHC (a female identifying metaphysical collective located in L.A.) Incorporating Spirit guidance into her intuitive coaching process helps formulate a plan to break negative patterns, find your path, and accept the love and support that your guides surround you with every single day. As the bridge between you and your guides, Aja is honored to help women with this sacred work, deepening their connection to their higher selves while learning to love all parts of who they are. Learn more here.
Claire Schwartz // Claire Schwartz is an astronomer and researcher based in Los Angeles. A perpetual seeker of new experiences, her professional endeavors have taken her everywhere from remote mountaintop observatories to feature film sets. As a cartographer at NASA's Jet Propulsion Laboratory, she developed terrain and landing site maps for the InSight and Mars 2020 missions. Learn more here.
Gina Susanna // Gina Susanna is a body acceptance and body positivity advocate and eating disorder survivor. She is the founder of Instagram account @nourishandeat and creator of the hashtag #embracethesquish, a movement aimed at normalizing body rolls and encouraging the acceptance and love of our so-called 'imperfections.' Talking about anxiety, depression, self -love, and recovery, she posts essays on mental health, uplifting quotes, only un-retouched photos, and debunks the myths of social media with "unflattering" real life body angles and side-by-side Photoshop fails. Gina is a firm believer in the power of body positivity as it relates to eating disorder recovery, and strives to be the influence she wishes she'd had when she was younger. Learn more here.
Jazz Thornton // Jazz Thornton is a 22-year-old New Zealand-based co-founder of Voices of Hope. Having overcome childhood abuse, PTSD and 14 suicide attempts, she now uses her past experiences to show hope to others and teaches them how to fight. She does this through speaking to young people, at different events (Including TEDx Talks) and through video content. Jazz is a documentary director who creates not only Voices of Hope's online video content but is also currently directing a web series about suicide as well as having her story told through a feature documentary. Living by the quote "it's not about battling your past but fighting for your future", Jazz has learned the importance of teaching people to not only survive their situation but fight for their future. Learn more here.
Jonah Matranga // Jonah is a singer, songwriter, guitarist and activist within the arts community for over 20 years, who has released a variety of solo material under his own name and onelinedrawing, and was previously in the bands Far, New End Original (an anagram of "onelinedrawing") and Gratitude. He just released his first book "Alone Rewinding" about raising his daughter while making music for a living. Learn more here.
Dr. Lena Dicken // Los Angeles-based Dr. Lena Dicken specializes in an eclectic approach blending Psychodynamic, Cognitive Behavioral, and Mindfulness based therapies. In her work, she strives to cultivate a comfortable atmosphere so that her clients can express themselves freely and openly. Additionally, Lena has over fifteen years of experience with meditation and is the founder of Saltwater Sessions, a program based off her doctoral dissertation which combines surfing, mindfulness, and positive reappraisal. Learn more here.
Mark Eckhard // Mark Eckhardt is CEO of COMMON, working with entrepreneurs and businesses around the world to accelerate social innovation, and promote a new way of doing business that is pro-people and the planet. Do Shit That Matters, they say. Mark became a Zen Priest after 12 years of training. For him, a disciplined musician and curious student of the human condition, it was a perfect fit. He spent 15 years as a successful producer, composer and performer having bottles of water thrown at him by certain chart-topping divas. He also helped found a media and technology company and has consulted high level executives, renowned creative professionals, startups and large corporations around the globe. Learn more here.
Mark Hersey // Mark learned Transcendental Meditation (TM) in 1971, at the age of 14, while attending Bryanston School, Blandford, Dorset, UK. While at Cambridge University, studying Natural Science, Mark took the Science of Creative Intelligence (SCI) course followed by both Phase 1 and 2 of the TM Teacher Training Course. During vacations, he took the siddhi prep and TM-siddhi courses as residential rounding courses. He finished the TM-Siddhi course at Swythamley Hall, a TM Academy in England in 1978. Upon his return to England, Mark taught TM in Cambridge for several months before being invited to join a business enterprise, Amerex, run by Governors and Siddhas with the express purpose of providing financial support to Maharishi's various coherence creating programs. Since then, Mark has remained steadfast in his TM practice and spreading it to others around the world and leading the Santa Barbara chapter. Learn more here.
Obi Kaufmann // Poet and artist Obi Kaufmann is an Oakland-based advocate for wilderness defense and conservation. His written and visual work always makes reference to a deeper mystery where an inner world of adventure and wonder meets the outer world of evolution and natural history. He illustrates for Bay Nature Magazine, juniperridge.com, Tuleyome.org and the Bureau of Land Management. He has just released CALIFORNIA, A FIELD ATLAS, a compendium of hundreds of hand painted maps that Obi has drafted over his many years of combing the California backcountry. Obi is also a contributor to Of The Wolves. Learn more here.
Nitsa Citrine // Nitsa is an artist, alchemist, photographer and entrepreneur based in Los Angeles. She is the co-founder of Women with Superpowers – a photo series which celebrates the feminine in all her forms. She currently serves as the Creative Director of Sun Potion | Transformational Foods. Nitsa is inspired to use these intersecting platforms to empower those working in the arts, wellness, sustainability, design, philanthropy, and beyond! Learn more here.
Phoebe Dahl // Phoebe is a British-American fashion designer, philanthropist and activist as well as granddaughter of Welsh author Roald Dahl and American actress Patricia Neal. Dahl is the founder of the charitable fashion line Faircloth & Supply, focused on designing timeless collections that forge a path towards women's empowerment worldwide. Learn more here.
Stephen Smith // Stephen is an agrarian, adventure travel and lifestyle photographer. Growing up in North Carolina in an active family, he spent most of his developmental days outside exploring his grandmother's farm, the woods, streams and lakes of this bio-diversified Southern landscape. Stephen received a Bachelor of Fine Art from the University of Colorado while finding time to explore the Rocky Mountains. Five months on a solo motorcycle adventure through South America piqued his interest in farming, grape growing and winemaking leading him to Napa, CA where he got his hands dirty working for boutique wineries and vineyards. In 2012, he found his next job and moved back to Colorado to work as the Director of Business Development for the first Organic distillery in the U.S. and only Biodynamic vineyard in Colorado. Half a year on a 90,000-acre cattle ranch opened Stephen's eyes to large scale land management, animal husbandry as well as agricultural and economic diversification. Learn more here.
Troian Bellisario // Troian Bellisario is an actress, writer and producer best known for her starring role on the acclaimed ABC Family smash hit Pretty Little Liars. After completing her run in The Last Match at The Old Globe Theater in San Diego, Troian also wrote, produced and starred in the independent feature Feed, focused on her own struggles with eating disorders. She can next be seen in Richard Linklater's Where'd You Go Bernadette? opposite Cate Blanchett. Troian also wrote, produced and starred in the short film Exiles, as well as starred in the title role of "Lauren" for one of the Wigs web series focused on sexual assault in the military. On stage, she appeared in "Equivocation" at the Geffen Playhouse in Los Angeles. With The Casitas Group, a theatre company of which she is a founding member, Troian appeared in an exclusive engagement of Martin McDonagh's "The Pillowman," as well as a Sam Shepard double feature: "Fool for Love" and "True West." Learn more here.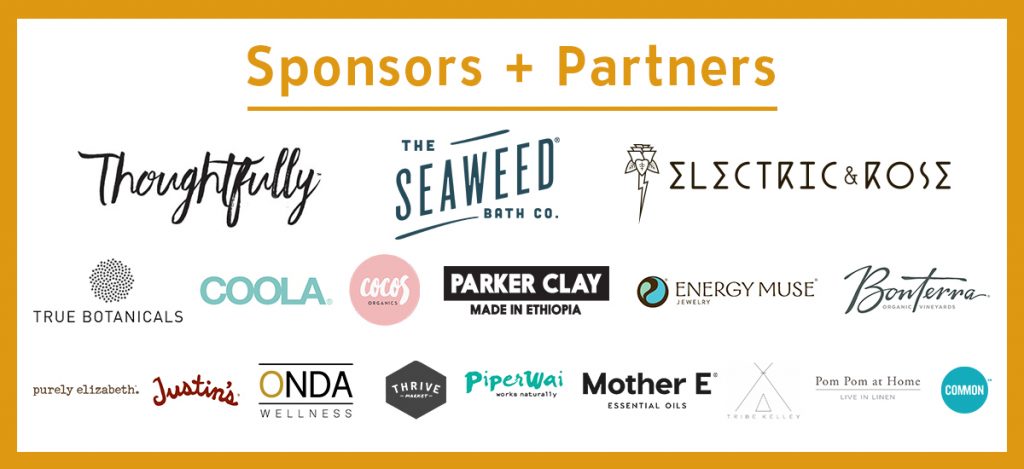 If you're interested in coming on board as a sponsor or partner, please email lulu@ofthewolves.com!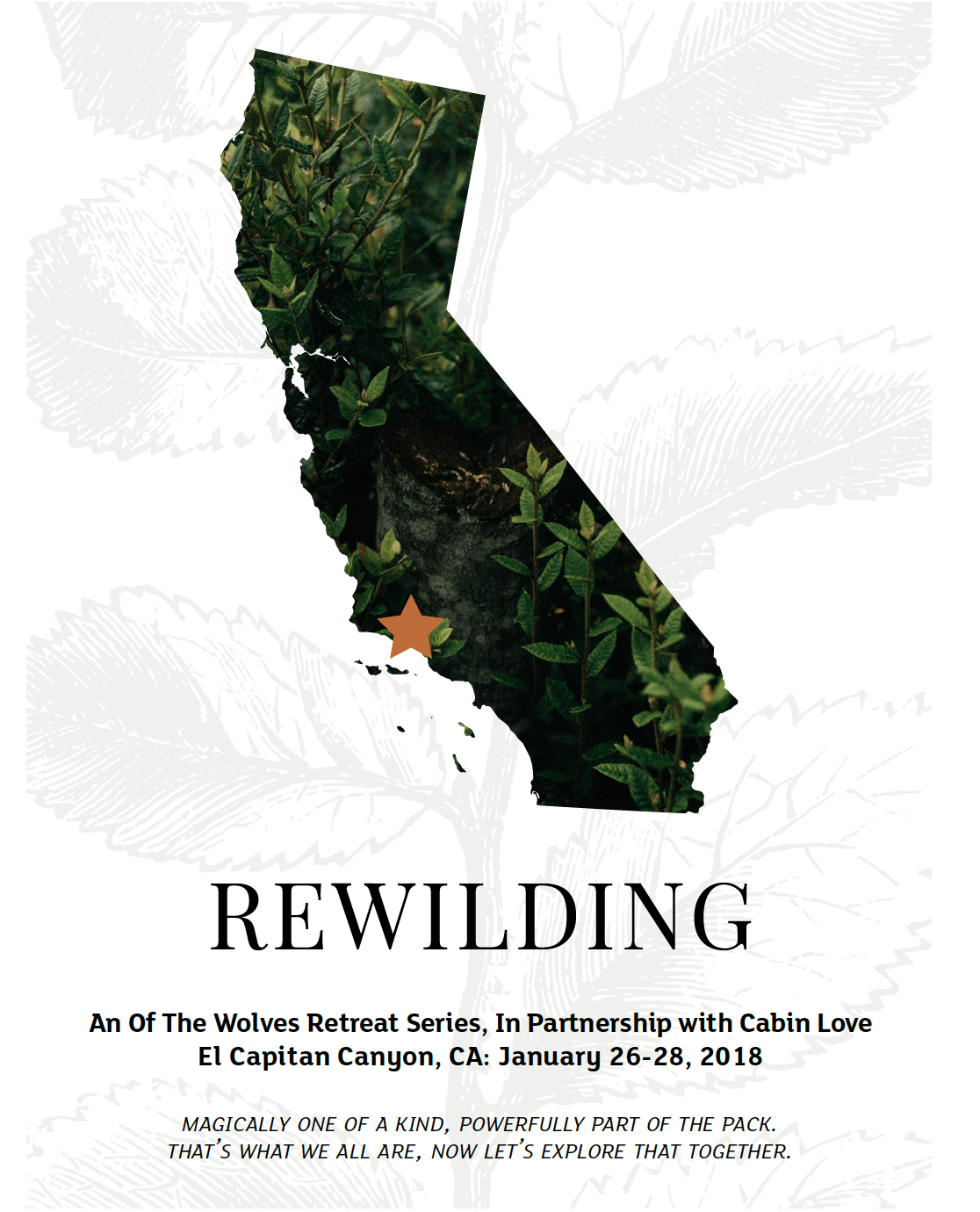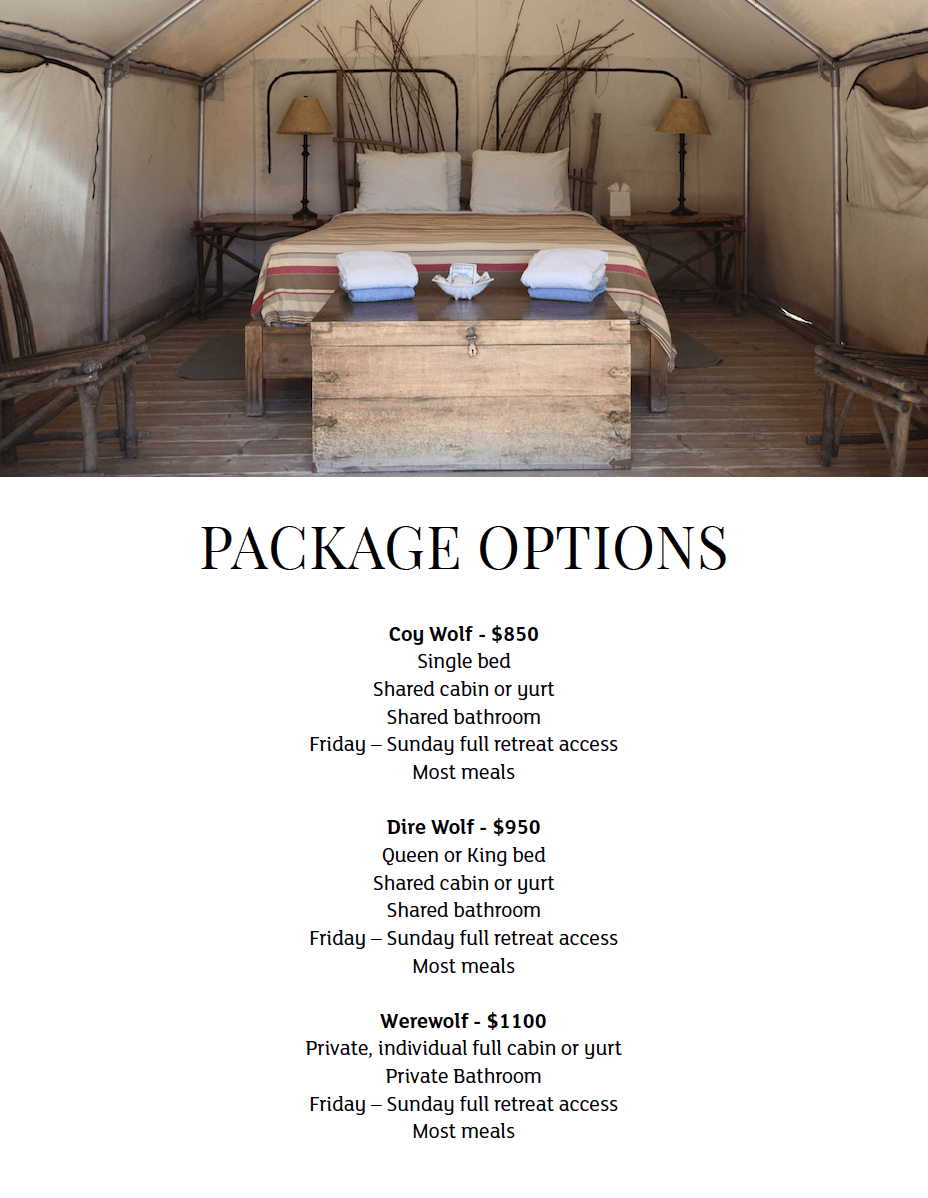 More details on our original REWILDING post can be found here!