A "Time Out For Trauma" | Wave That Flag Fearlessly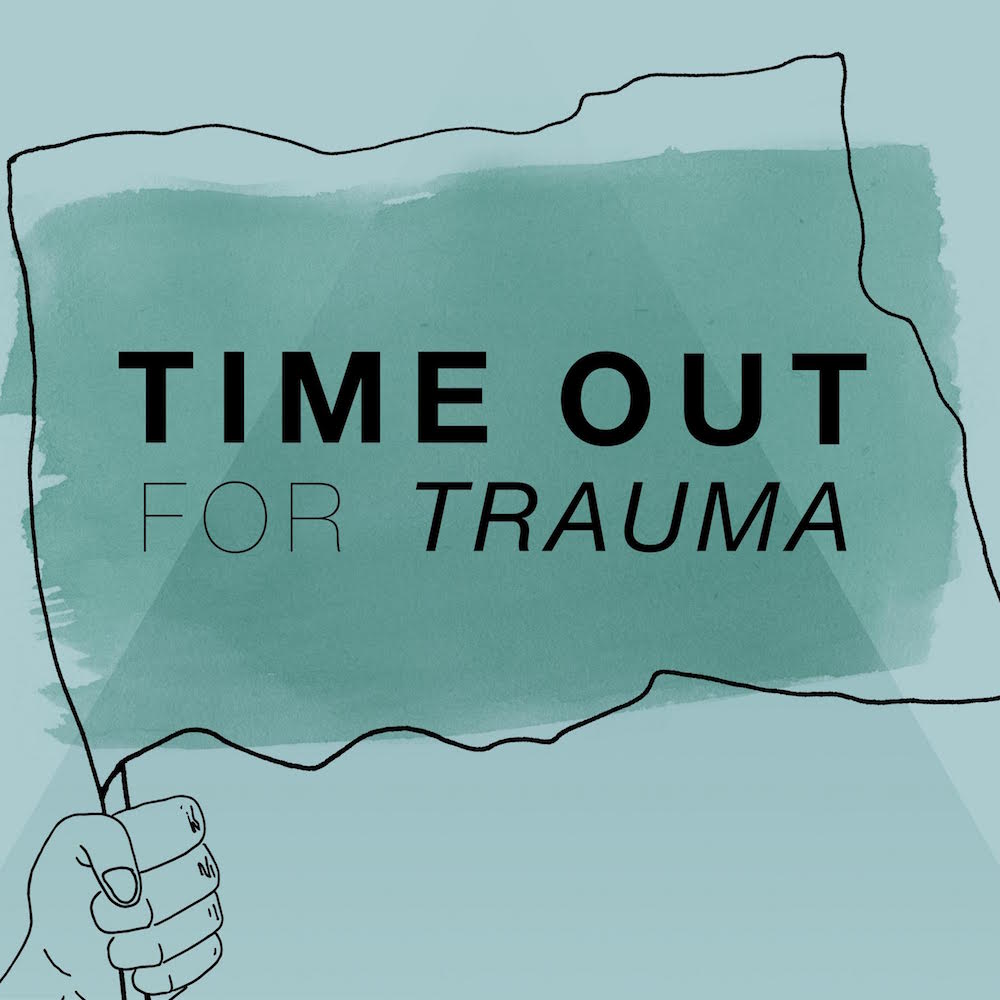 Things need to change for those in crisis, in pain, in turmoil. And they can.
Nine months ago, I felt called to pack up parts of my life to partially move to my childhood home, to be of whole-hearted service to my family. I instinctively felt my way around the smooth corners of what had once felt jagged and dangerously sharp: stopping, putting the brakes on parts of my life. I didn't stop going, yet at times I certainly stopped sleeping. One thing I stopped doing was believing that my sphere of work commitments and deadlines, friend engagements, and my LIFE in Los Angeles would forget about me and completely abandon me – would fall away – if I just…stopped for a bit. As I realized this I began to ease into a concept that was nameless to me, but it was a comfort, this bittersweet beacon of hope amidst a heartbreaking and challenging situation. I allowed myself to not only ask but to challenge: if I focus primarily on one situation instead of behaving like a not-so-funny, real-life reenactment of that movie I never saw and book I never read "I Don't Know How She Does It"…what would happen?
I'd seen people do this before: stop, focus on only a few situations at a time, and retreat from some commitments. I'd thought they were brave…maybe a little cuckoo, too. Suddenly, my family was in crisis, and I had the fortitude to jump in and fight for us. But I couldn't do it all anymore. I'd clung to the superhuman belief I should for years and years. I learned it was my "Time Out for Trauma," and I gave this concept that name. This phrase officialized it. This phrase became my sobering reality but also my fight song for anyone who questioned: "Where's Micha?"; "Why isn't she at this meeting?"; "Why isn't she going at her usual speed?" See, I was in a time out, a "Time Out for Trauma".
Sure, emails, texts, calls and social media stacked up a tiny bit, but for the first time in my life I found my voice to say "I'm sorry; I won't be getting to that this week."  Any one of these modes of communication stacking up against me like an evil deck of cards would normally send me into a tailspin. I am a COMMUNICATOR. I COMMUNICATE for a living. But I brazenly admitted to myself that this new state of being was all good for a spell. To say these things and know they were true – that I just couldn't get to the everyday details of my life and obligations AND tend to the pressing needs of my family – was liberating. It was, I do dare say, exhilarating. To be in crisis and to be sifting, as Glennon Doyle Melton reminds us, is powerful. That's what the origins of the word crisis means, she writes like a mantra to herself over and over. It means to sift. And sift I did.
Meanwhile, time is slippery. Moments transmogrify into hours, days and weeks, and to tally up what transpired in that passage of time is somewhat tenuous. I'd been engaged in a lifelong pattern of putting people ahead of myself and feeling as though no matter what happened personally, the unaffected external version of me would show up and perform just like she should. Personal grievances shouldn't derail any of my work, plans or commitments. That is obviously absurd. Right?
This time out isn't necessarily surrender; that word doesn't feel quite right. It's certainly not "throwing in the towel"; it's not giving up, and it's not in the vicinity of defeat. There is nothing defeatist about a "time out for trauma". It's a powerful admittance, a #truthtelling victory.
With each personal trauma and the world's virulence I feel as though we all should have the right and authority to ask for a pause while processing from time to time. People, workplaces, and the murky concept of life demand we remain consistently reachable and mostly impenetrable. Or we often put that pressure on ourselves. Many of us seem to forget in our own inertia that people deserve to grieve, to process and to pause. Waving the #timeoutfortrauma flag can be something that says "I don't have to disclose all that's going on but I need a pause, and I'd appreciate your understanding". This flag is for you, Wolfies, and it's for you to tell others about. Together, we can uproot our own beliefs and those around us that time keeps marching on. Sometimes, it does indeed stop a little, and we just have to be brave enough to admit it. Wave the flag, for yourself or a loved one, if ever you need to.